After the Test
Enhanced Rider Scheme
The Enhanced Rider Scheme provides training to help fully licensed riders to continue to develop their riding skills and enjoy their riding more. There is no test at the end. Riders who successfully complete the scheme may be able to get discounts on motorcycle insurance.
The scheme is suitable for rider who:
Have just passed their test
Are returning to riding after a break
Are upgrading to a more powerful motorcycle
Want to check their riding standard
It starts with a rider assessment with an expert trainer in different road and traffic conditions.
The ride is usually 1 to 2 hours, long enough for the trainer to make a good assessment of the rider's skills.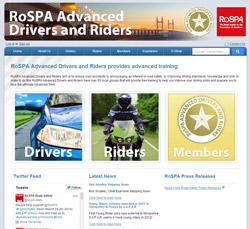 If the ride shows the rider does not need more training, they will get a 'DSA certificate of competence'. Otherwise, the rider will receive personalised training to improve their skills. The training will depend on what the rider needs to brush up on, and might be an all-day course or a shorter session. Once the rider has successfully completed the training, they will get the 'DSA certificate of competence'.
Most motorcycle insurers will give discounts to riders with the DSA certificate of competence.
Further details of the Enhanced Rider Scheme, including how to find your nearest enhanced rider scheme trainer', are available at www.gov.uk/enhanced-rider-scheme-trainer
RoSPA Advanced Drivers and Riders (RoADAR)
Consider joining a local riding group, such as RoSPA's Advanced Drivers and Riders, to further develop your riding skills. Details of local groups can be found at www.roadar.org.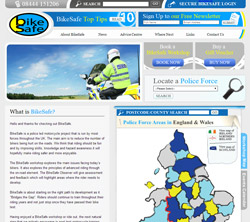 BikeSafe
BikeSafe is a police-led scheme to improve rider's skills, knowledge and hazard awareness, and make riding safer and more enjoyable. A BikeSafe Observer assesses the rider and gives them feedback which highlight areas where they need to develop their skills.
BikeSafe often bridges the gap between passing the motorcycle test and moving on to advanced motorcycling.